FILM ACTING SCHOOLS TEENS FILM ACTING CAMP

Film Acting School Toronto Academy of Acting provides every summer an intensive film acting camp for students ages 14 & up In Toronto as well as an intensive film acting camp for students ages 15 & up in Toronto as well as Los Angeles. Click here for more LA details.
The film acting school's summer camp is an intensive program covering one level of training in one week hours 9:00 a.m to 4:00p.m. Monday to Friday. Students will be introduced to on camera scenes as well as on camera monologues, working on character development and auditioning techniques. Last day involves students having their scenes professionally taped which students may use towards their demo reel.
Rest of footage will give students clarification as to where improvement needs to be made in their film acting techniques..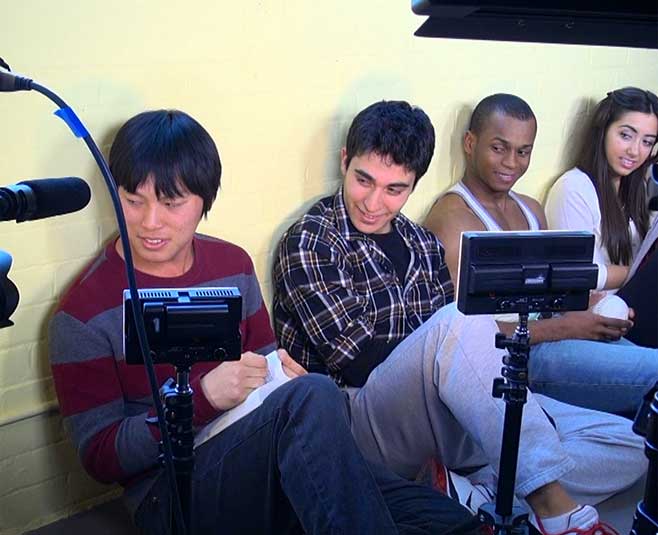 INTRODUCTION TO SCREEN ACTING ON CAMERA
WEEK ONE IN AUGUST

This individual acting course is a basic on camera film acting course. Students will learn how to deliver lines as natural as possible, learn how to drop into character, understand the scene, understand the subtext, Work with their scene partner and learn how to work within the confines of the lens of the camera. Students who have studied theatre will find film acting very different.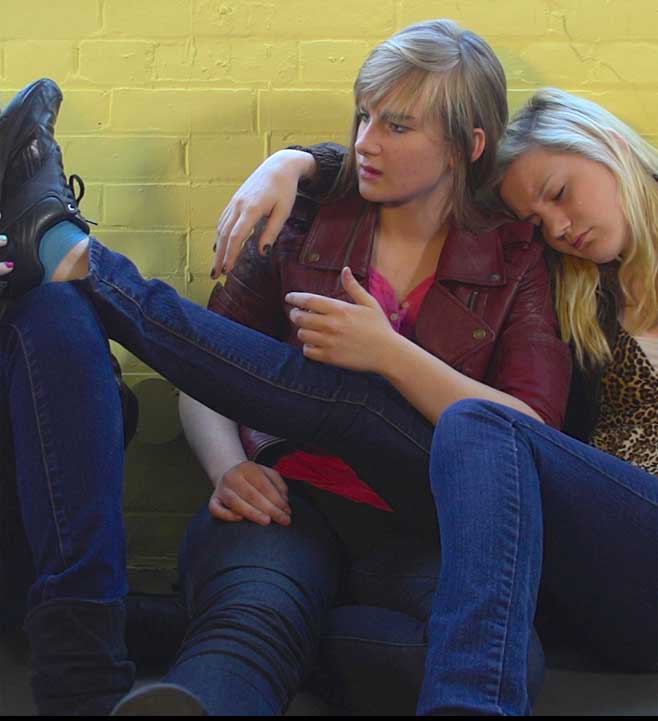 FILM SCENE STUDY INCORPORATING SENSE MEMORY TECHNIQUES
WEEK TWO IN AUGUST

The biggest trap for actors is to avoid emotions or push emotions in a scene, students will learn to express authentically using themselves, trusting themselves and allowing themselves to be connected to an emotional reservoir.. In order to work as an actor in the Entertainment Industry you have to 100% own emotional flexibility, you simple have to be emotionally available on camera or you will not be hired. This course in film scene study will teach the actor techniques as to how to bring the emotions to the scene through various "sense memory"
Through emotional recall students will gain the tools to analyze a script, build a character so they can honor the writer's intention and stay true to the story.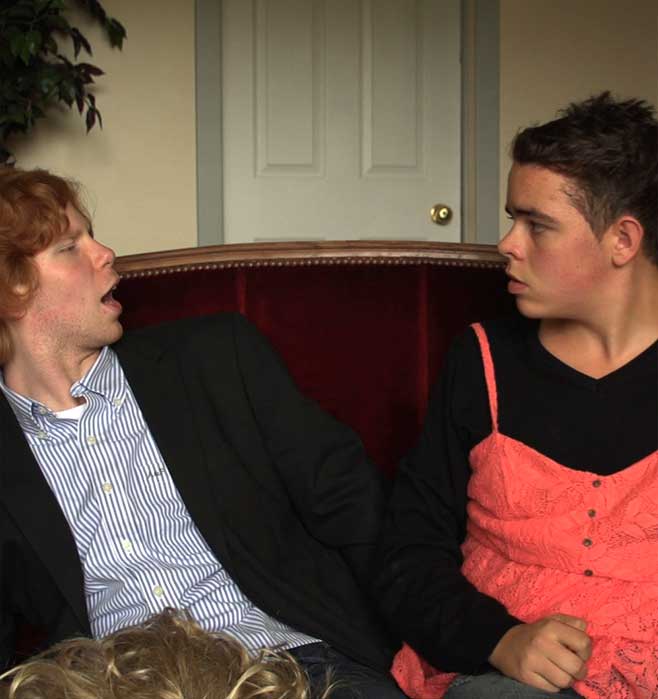 BASIC ON CAMERA AUDITIONING TECHNIQUES
WEEK THREE IN AUGUST

Learn basic on camera auditioning techniques for film & television. Learn what casting directors are looking for when you audition. Students will learn by reading scenes what to look for when reading their scenes by understanding "What is the subtext, understanding 'Beats'." ..Students will also understand the character by finding the "wants" and "objectives". Students will be practicing many scenes while learning to adjust which helps the student become at ease with the camera while at the same time building confidence to perform. Students will experience a "mock audition" at the end of the week.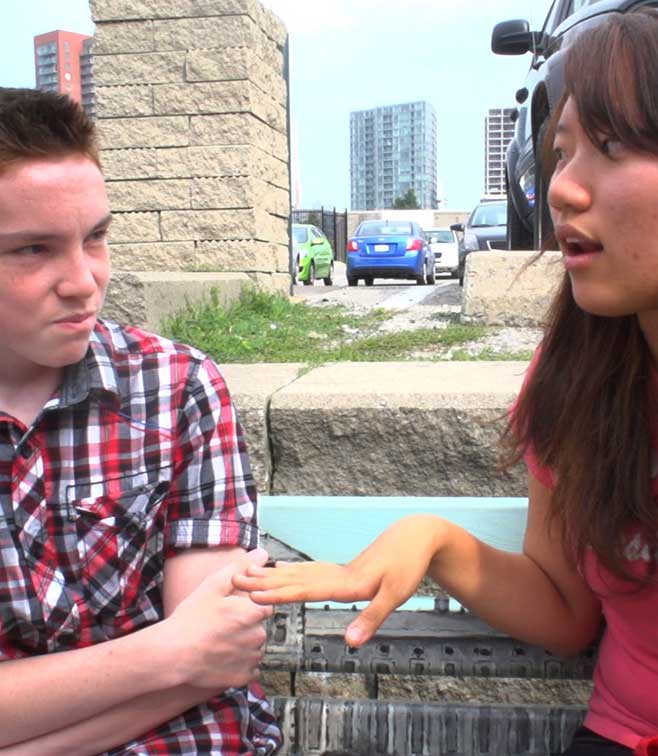 SHOOTING FILM SCENE WITH DIRECTOR FOR DEMO REEL
WEEK FOUR IN AUGUST

This individual film acting course "Scene studies with a Director" will cover training from a Directors Point of View as to how the Director wants the actor to approach the scene with more challenging situations. Students will continue to explore film scenes from a Directors point of view, understanding necessary terminology in the film industry such as continuity, blocking, transition and many more technical aspects while at the same time shooting the scenes as if it was a production. This time the Director will choose the scenes and the actors for the scene. Best scenes will be edited. Actors who wish to have a professional edited scene for their demo reel pays the Director or his production company an additional cost of $200.00 per scene.
Tuition Fee: $995.00CDN
THIS COURSE MUST BE DONE TAUGHT ON PERSON
Deposit required: $250.00CDN
Register Now!
ANA GOJA

Congratulations to our former student Ana Golja for landing Series Lead roles on "Disney's Family Channel" hit TV Series- "Whats up Warthogs" playing the role of Laney & also on joining our former student Luke Bilyk on Canada's hit TV Series "Degrassi" playing the role of Zoe!

LUKE BILYK

Former film acting student LUKE BILYK star of De GRASSI lands 10 episodes in television series LOST GIRLS.
Check out his website at www.lukebilyk.ca.

Read more about Luke Bilyk and the Toronto Academy of Acting for Film & Television

It all began here at the Toronto Academy of Acting for Film & Television.

SAMANTHA JO

Congratulations to our former TAA Student Samantha Jo on your continued success!!
You can see Samantha in action in "The Twilight Saga": Breaking Dawn – Part 2 & "300": Rise of an Empire (2014).
Students who are ready for representation will be introduced to Casting Directors as well as principal talent agents.